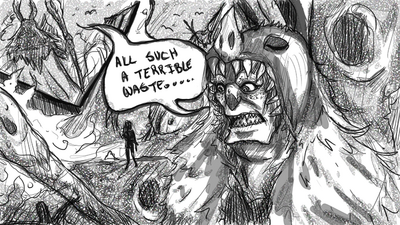 The Rot was a doujinshi (fanmade manga) based in the same universe as Blue Sky's Epic animated film. It was created by Dagdasgirl (Shi). The manga was discontinued and a game adaptation went into production in mid-July of 2013.
Discontinuation and Reception
Edit
The Rot manga was highly praised by Epic fans for its originality, manga-stylized artwork, and intriguing story line. As its popularity grew, Dagdasgirl stated that she would take the manga down to make the artwork "more complete" as it was initially released as a very loosely sketched comic. A few weeks after the announcement, Dagdasgirl revoked the idea of upgrading the doujinshi's artwork and instead said that it would become a RPG for the PC. The website holding the doujinshi was taken down and panels have been very hard to find as Dagdasgirl never relased them again.
{Under construction}