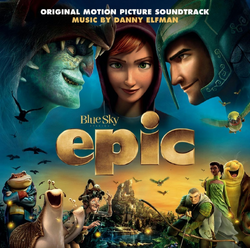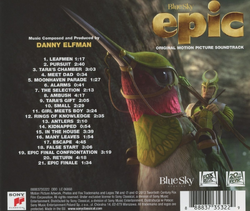 Epic: Original Motion Picture Soundtrack is the soundtrack for the film. It features original score by composer Danny Elfman.
❀T r a c k * L i s t i n g❀
Leafmen
Pursuit
Tara's Chamber
Meet Dad
Moonhaven Parade
Alarms
The Selection
Ambush
Tara's Gift
Small
Girl Meets Boy
Rings of Knowledge
Antlers
Kidnapped
In the House
Many Leaves
Escape
False Start
Epic Final Confrontation
Return
Epic Finale
The song "Rise Up" by Beyonce is included on the digital version of the soundtrack.